PROTOZOAN "FUNGI"
There are three "fungal" phyla of Protozoa: Acrasiomycota, Dictyosteliomycota, Myxomycota and Plasmodiophoromycota. In the database, there are no records of any Labyrinthulomycota from Ukraine.
ACRASIOMYCOTA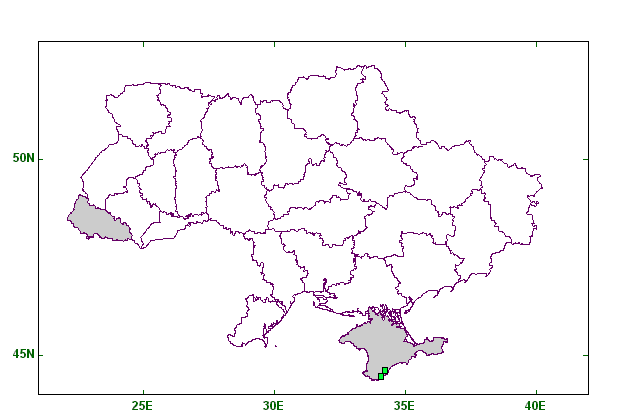 General distribution of the Acrasiomycota in Ukraine
The Acrasiomycota has only one class, the Acrasiomycetes, with only one order, the Acrasiales.
MYXOMYCOTA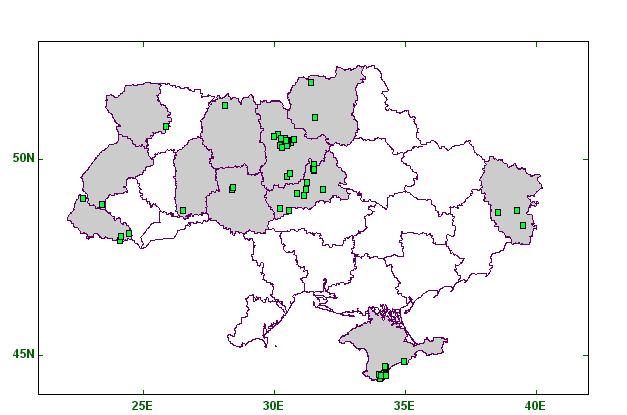 General distribution of the Myxomycota in Ukraine
The Myxomycota has two classes, the Myxomycetes and the Protosteliomycetes.
MYXOMYCETES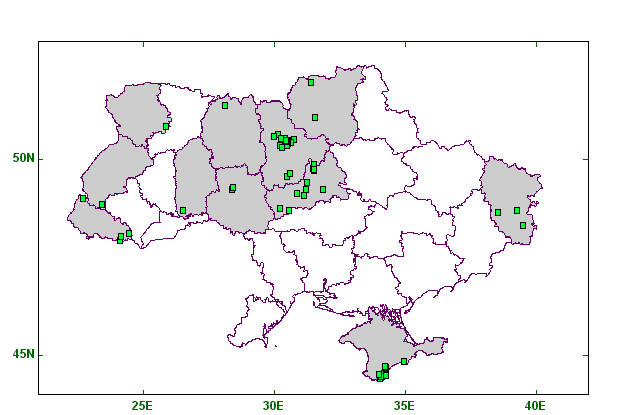 General distribution of the Myxomycetes in Ukraine
DISTRIBUTION OF INDIVIDUAL ORDERS OF THE MYXOMYCETES IN UKRAINE