MAPS SHOWING RECORDING COVERAGE IN UKRAINE OF HIGHER FUNGAL RANKS
These pages show the distribution of records of fungi on the basis of higher ranks (Order and above) for Ukraine. The objective is to enable under-recorded groups and areas of Ukraine in need of further study to be easily identified.
The information used to produce these html pages was derived from the same data set as used to produce Electronic distribution maps of Ukrainian fungi, was produced by the same team and contributors, involved the same collaborating institutions, and was supported by the same supporting organizations.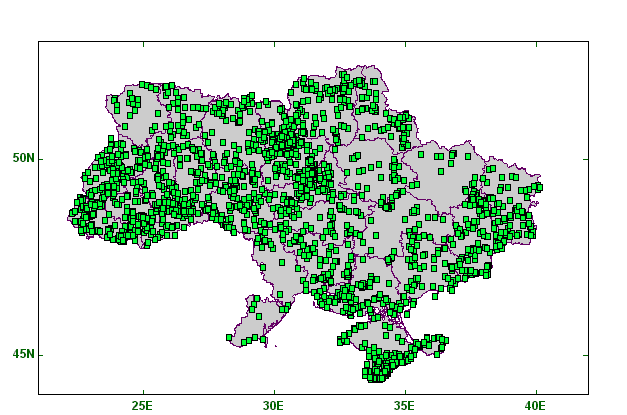 Distribution map of all Ukrainian records of all organisms traditionally treated as fungi
There is now general agreement that the organisms traditionally studied by mycologists belong to at least three kingdoms: Fungi ("true fungi", numerically the most species rich), Chromista (the downy mildews and their allies) and part of the Protozoa (the myxomycetes and their allies). Two rather artificial major groups of the "true fungi" are also traditionally recognized: the conidial or anamorphic fungi, and the lichen-forming fungi.
FUNGI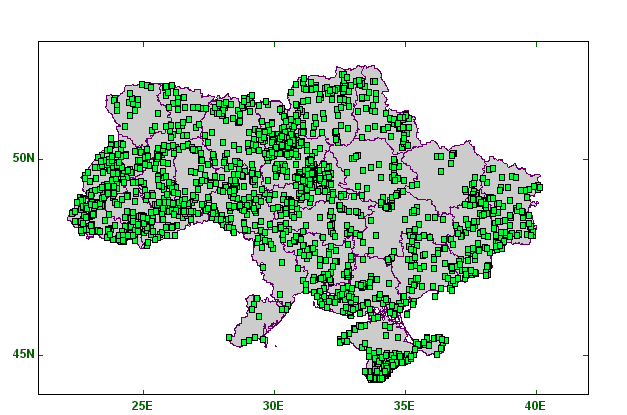 General distribution of the Fungi ("true fungi") in Ukraine
DISTRIBUTION OF INDIVIDUAL FUNGAL PHYLA AND ARTIFICIAL GROUPS IN UKRAINE